What is Snap-On Smile used for?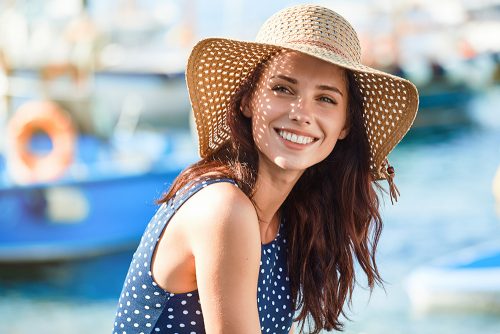 Problem
When there are several teeth are missing. It can be used as covering for those missing teeth.
Solutions
This appliance and procedure is simple. The product is removable and covers your existing teeth while also filling in any teeth that are missing. It will also generally whiten your smile. The appliance is removable and should only be used as a temporary solution for missing teeth until a bridge or implant can be surgically placed.
Alternatives
Snap-On Smile is meant to be for temporary use and is not a long term solution for missing teeth. Other alternatives are more permanent solutions such as dental implants or bridges.
MOST INSURANCES WELCOME AND MAXIMIZED!
NEW PATIENT SPECIALS & FINANCING OPTIONS AVAILABLE.
Contact us and schedule your visit today.
The Proof is in Our Patients

"Always attentive and kind. The office staff work hard to make sure billing is done as agreed. Service is on-time and you spend just the right amount of time for the visit."
"Great staff that is always helpful and professional. Attention to detail is second to none when it comes to my child and the care she receives."
Very friendly staff and nice office. Enjoyed meeting Dr. Barberee, my new dentist! Appreciated the later appointment time for a cleaning! Highly recommend!"
"Very friendly staff! Super fast with no wait! Always up to date on newest research and technology too! Dr. Barberee is the cherry on top, he's the best and so nice! Not to mention very gentle!"
$150 Exam, X-Ray, and
Routine Cleaning
$94 Exam, X-Ray, and
Routine Cleaning
Open Daily For Your Convenience!
Mon, Wed, Thurs: 8:00 am – 5:00 pm
Tuesday: 8:00 am – 6:00 pm
Friday: 8:00 am -12:00 pm