Dental Extraction Procedures
Tooth Extraction in Stephenville, TX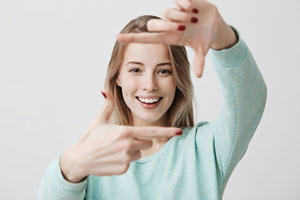 Unfortunately, teeth sometimes need to be removed. In extreme cases, such as an impacted wisdom tooth or severly decayed teeth, where a tooth cannot be saved, an extraction will be performed. 
Dr. Barberee's office will be able to perform a tooth extraction that is worry-free and as pain free as possible. If you have pain or a tooth is infected, don't hesitate to call our office to schedule an appointment today!
Wisdom Teeth
Wisdom teeth are all the way back in your mouth. These teeth are the last molars to grow into your mouth and usually come in around the age of 18. Wisdom teeth can often become impacted, which means they do not grow in properly. Impacted wisdom teeth can cause a lot of problems if not treated. It can include gum disease, infection, decay, or even tumors in rare cases.
To try and prevent potentially expensive problems, wisdom teeth are extracted at the first sign that they may become impacted.
Tooth Infections
In cases of severe infection, such as an abscessed tooth, where restorative approaches won't save the tooth, an extraction may be the only option. It is vital to take care of infections of the gums or teeth as soon as feasibly possible.
Routine Tooth Extractions
Modern dentistry has made the fear of a once painful procedure not as stressful as it used to be. Advancement in technology and anesthetics has made removing a tooth easier than it has ever been. For about a week after the extraction, your tooth socket will need some care and attention to make sure it heals properly. You will need to stay away from the empty tooth socket when you brush your teeth, and keep it as clean as possible. The dentist will advise you of other details to make sure the healing process happens quickly and smoothly. Some bleeding can be expected if the tissue is agitated. Pain medication can be prescribed if pain after the procedure is still very uncomfortable.
MOST INSURANCES WELCOME AND MAXIMIZED!
NEW PATIENT SPECIALS & FINANCING OPTIONS AVAILABLE.
Contact us and schedule your visit today.
The Proof is in Our Patients

"Always attentive and kind. The office staff work hard to make sure billing is done as agreed. Service is on-time and you spend just the right amount of time for the visit."
"Great staff that is always helpful and professional. Attention to detail is second to none when it comes to my child and the care she receives."
Very friendly staff and nice office. Enjoyed meeting Dr. Barberee, my new dentist! Appreciated the later appointment time for a cleaning! Highly recommend!"
"Very friendly staff! Super fast with no wait! Always up to date on newest research and technology too! Dr. Barberee is the cherry on top, he's the best and so nice! Not to mention very gentle!"
$150 Exam, X-Ray, and
Routine Cleaning
Walk-in & Emergency
Appointments Available
Open Daily For Your Convenience!
Mon, Wed, Thurs: 8:00 am – 5:00 pm
Tuesday: 8:00 am – 6:00 pm
Friday: 8:00 am -12:00 pm